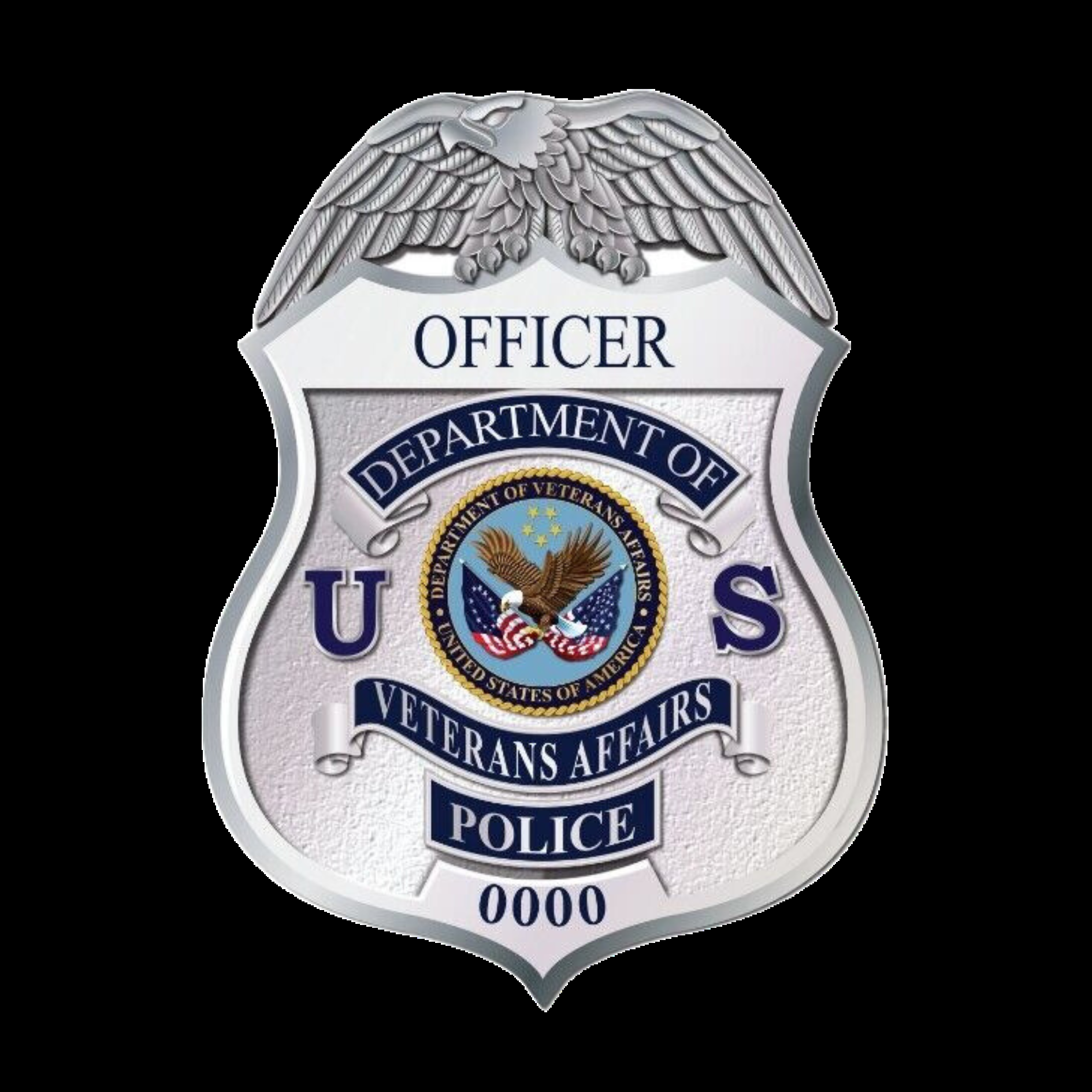 Police Officer
NOW HIRING
POLICE OFFICER
U.S. Department of Veterans Affairs
George E. Wahlen Medical Center
500 Foothill Drive, Salt Lake City, Utah 84015
This is a great opportunity and an ideal position for those who have recently retired from Law Enforcement/military, or Officers who are facing incoming retirement.  Officers are vested into the Federal Retirement System after only 5 years!  Retirees enjoy on-going training with Federal Law Enforcement courses, some of which have traditionally been available ONLY to Federal Law Enforcement Officers.
Pre-Employment process takes 3-6 months to complete.  For those who were denied HR218 Credentials upon their retirement, the V.A. Police proudly offers retirement credentials upon becoming vested into the Federal Retirement System, permitting total cumulative Law Enforcement experience complies with HR218 requirements of 10 years Law Enforcement experience.
The State of Utah is a 2nd Amendment friendly State; there is no firearm registry in Utah.  Any LEO Officer who owns/possesses their own Law Enforcement Exempt Firearm (Most notably their personal patrol AR-15s) need not worry about their firearms being seized by the State of Utah upon their LEO retirement.  Therefore, "Firearm transfer" fees do not exist in the State of Utah.
PAY & BENEFITS
SALARY:          $52,302 (GS-6 LEVEL)/ $25.14 hourly
                        $58,119 (GS-7 LEVEL)/ $27.94 hourly
104 hours paid vacation annually
104 hours paid sick leave annually
12 paid Holidays per year
Federal Medical and Dental Benefits (FEHB)
10-hour/12-hour Shifts Offered
GS-6 Officers eligible for GS-7 Pay Scale after 1 year of service.
Retirement pays 1.1% per year at age 57
Retirement available after 5 years of service.
QUALIFICATIONS
GS-6 (Equivalent to Entry-Level)
1 year of specialized experience at the GS-5 level, which would typically include

Examples of specialized experience would typically include but are not limited to: experience that has been performed independently and includes experience in a body of basic laws and regulations, practices, and techniques and responsibility for maintaining order and protecting life and property. Specialized experience may have been gained in work in a police force; service as a military police officer; providing visitor protection and law enforcement in parks, forests, or other natural resource or recreational environments; in performing investigative duties; or in other work that provided the required knowledge and skills.

Proof of Academy Graduation from a Utah P.O.S.T. Certified Academy or equivalent may be used in lieu of experience. All GS-6 Officers progress to GS-7 after one year of service.
GS-7 (Equivalent to Lateral Entry)
1 year of specialized experience at the GS-6 level in fulfilling duties as a law enforcement officer with sworn arrest authority while carrying a firearm.  Proof of time-in-service will grant eligibility (Experienced LEOs apply at this level)
U.S. Department of Veterans Affairs Police
U.S. Department of Veterans Affairs contains its own Federal Law Enforcement Department with over 4,000 appointed Officers and administrative personnel.  Police Officers serve locally at each medical center across the nation, protecting their veterans and staff 24 hours per day, 7 days per week.
Officers carry full Police powers while patrolling on-campus, enforcing Title 38 Code of Federal Regulations, Title 18 & Title 21 United States Code, and the Utah Criminal Code.
SPECIALIZED DIVSIONS:
INVESTIGATIONS

TRAINING DIVISION

PHYSICAL SECURITY
Recruitment
Contact Robert Garcia
Criminal Investigator
VASLCHCS Police
PHONE: 801-565-1565 X4265
E-MAIL: robert.garcia@va.gov
HIRING WEBSITE: