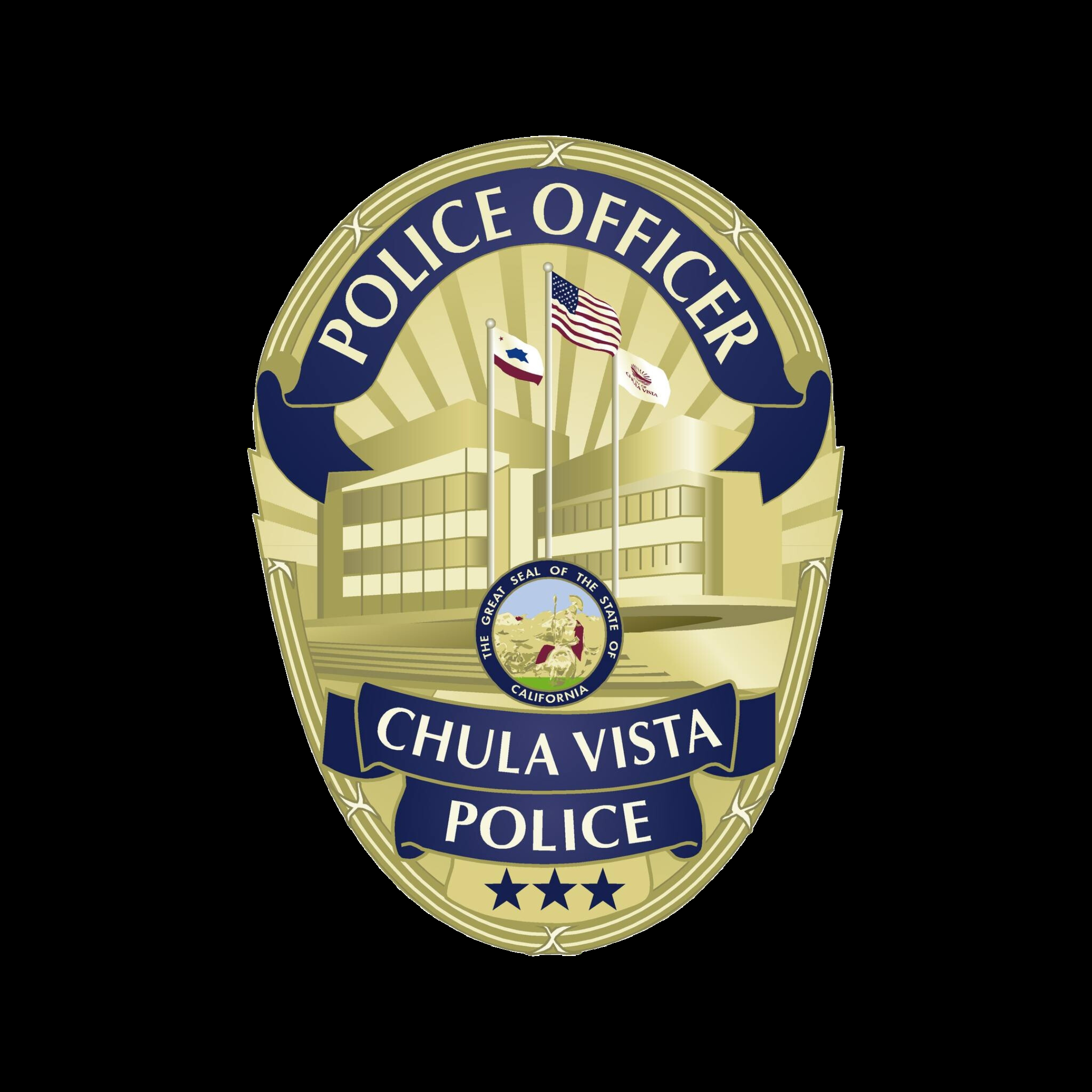 Police Recruit
APPLICATION: Police Recruit  -- Police Recruit | Job Details tab | Career Pages (governmentjobs.com) 

 

Description and Essential Functions

 

The Chula Vista Police Department is a progressive organization that welcomes diversity, encourages innovation, and rewards employee performance.  The CVPD promotes employee involvement in decision-making and problem solving. Through this commitment to inclusiveness, the CVPD receives strong support and an exemplary approval rating from the community.  There are significant opportunities for career advancement through the CVPD.

Mission

The Chula Vista Police Department, in partnership with the Community, is dedicated to providing community policing, with the highest level of professionalism and transparency. Chula Vista Police Department Employees will provide fair, courteous, and compassionate service to enhance the quality of life in Chula Vista.

Values

Leadership  |  Respect  |  Integrity  |  Accountability

The Position: Peace Officers perform a variety of duties involved in the prevention of crime and the enforcement of law and order; participate in and conduct a variety of criminal investigations; provide assistance to special crime prevention and law enforcement programs; and perform a variety of technical and administrative tasks in support of law enforcement services.   For a full classification click here.  
 

 

Compensation: Peace Officer salary range is $7,528.86 - $9,608.93 monthly.  

Qualified Lateral Officers may be eligible for New Hire Incentive Pay up to $25,000, up to 80 hours vacation, may qualify for "Top Officer's Pay" and out-of-county applicants are eligible for $5,000 moving expense bonus. Eligibility is based on experience and Chief's discretion. 

Those who meet the minimum qualifications are invited to apply if you meet the following requirements:

Laterals
Applicants currently employed as a paid, full-time sworn Peace Officer (or equivalent) with a California city Police, county Sheriff, or state law enforcement agency with at least one year of continuous full-time law enforcement experience at time of application.  A copy of the appropriate POST certificate must be submitted at time of application.
 

Out-of-State Lateral Applicants
Qualified out-of-state applicants who lack the CA POST Certificate may apply. Proof of enrollment in the CA POST Basic Course Waiver process must be submitted at time of application. Information on the Basic Course Waiver process is found in California POST website: http://www.post.ca.gov/.  Oral board interviews can be done virtually.

Academy Enrolled 
Applicants currently attending a California Peace Officer Standards and Training (POST) approved basic Police academy may apply with proof of current attendance. Attendance verification signed by the academy Director or designee providing that at an applicant: (1) is currently attending the academy; (2) is performing at an academic level that meets or exceeds POST minimum standards for academics, including tests of learning domains and writing skills; and (3) is performing at a level that meets or exceeds POST minimum standards for physical fitness must be submitted at time of application.

Academy Graduates
Applicants who have successfully completed a California POST certified academy or attained Basic POST Certification or POST Re-certification dated within the last three (3) years may apply. A copy of the appropriate certificate must be submitted at time of application.

PERSONAL QUALIFICATIONS 
Please click HERE for a list of disqualifying criteria.

APPLICANTS MUST PASS ALL OF THE FOLLOWING ASSESSMENTS:

Application Review 
Applications will be reviewed to ensure that candidates meet the age, licensing, citizenship, and education requirements. All statements made in the application materials are subject to verification; false statements will be cause for disqualification or discharge.

Preliminary Background Assessment 
Applicants will receive a Background Information Packet and instructions on how to complete it. Upon completion, applicants must return the packet as soon as possible. A preliminary assessment will be conducted by the Background Investigator.

Background Investigation 
Peace Officers are responsible for protecting and serving the public and are entrusted with substantial authority to carry out these responsibilities. As such, the California POST requires that the history of peace officer applicants be thoroughly investigated to make sure that nothing in their background is inconsistent with performing peace officer duties.

Chief's Interview

Psychological Evaluation and Medical Examination
California Government Code 1031(f) requires all California peace officers to be free from any emotional, or mental condition that might adversely affect the exercise of the powers of a peace officer. Peace officers must also be free from any physical condition that might adversely affect the exercise of peace officer powers.

 

Minimum Qualifications

 

Must at least be 20 years of age at time of application and 21 years of age at time of appointment; must have a valid California driver's license at time of appointment; and meet citizenship requirements as defined under California Government Code Sections 1031(a) and 1031.5. Per Government Code Section 1031(e), United States high school graduation, or passage of the General Education Development (GED), or attainment of a two-year or four-year degree from an accredited college or university.

For benefit information click here.

 

 

Knowledge, Skills and Abilities / Physical Demands and Working Conditions

 

KNOWLEDGE, SKILLS, AND ABILITIES
Knowledge of community-based policing, familiarization between law enforcement and community residents and collaborative problem solving.  Ability to write in a clear and concise manner; prepare reports using a computer; communicate effectively with co-workers and the public; excellent interpersonal and communication skills; perform a wide range of physical duties to include: running, stooping, jumping, climbing, walking on uneven surfaces, lifting heavy objects, crawling, driving an automobile, talking on a radio, using a firearm, and other physical duties as required. Must be willing to work in hazardous situations.

PHYSICAL DEMANDS AND WORKING CONDITIONS
Proportionate weight to height; excellent physical condition. Upon selection, candidate must pass a stringent medical examination. Vision requirements: eyesight must be correctable to 20/40 both eyes and 20/20 uncorrected both eyes.

 

Additional Information

 

RECRUITMENT NO. 23506101

To be considered for this position, applicants must submit a City Application and Supplemental Questionnaire. Candidates whose applications indicate the required education and experience most directly related to the position will be invited to participate in the recruitment and selection process. Copies of all required license(s) and/or certificate(s) must be attached to the online employment application at the time of submission. Applications without proper documentation attached will be disqualified. 

Unless otherwise noted, a passing score must be achieved at each step of the selection process in order to have your name placed on the eligibility list for hiring consideration. Note: The examination materials for this recruitment are validated, copyrighted and/or inappropriate for review. The eligibility list established as a result of this recruitment will be for a duration of twelve (12) months, unless otherwise extended. All notices will be sent via e-mail.