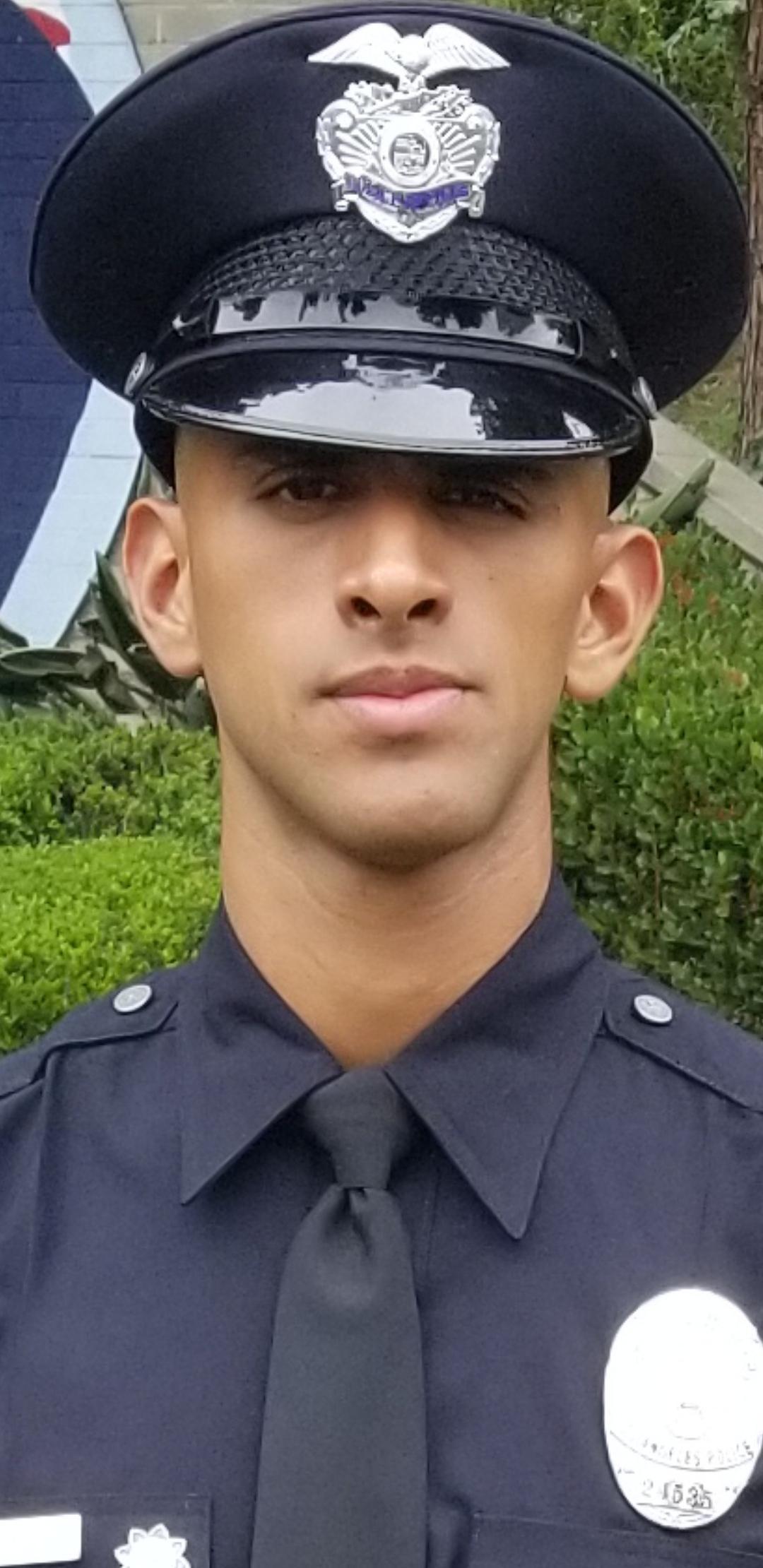 FERNANDO ARROYOS
Los Angeles Police Department, California
CAM00029
Police Officer Fernando Arroyos was shot and killed as he took police action when three men attempted to rob him in the 1700 block of East 87th Street.
He and his girlfriend had stopped to look at a house that was for sale and were crossing the street when the three men got out of a vehicle and attempted to rob them at gunpoint. Officer Arroyo directed his girlfriend to safety as the men opened fire on him. He was able to return fire before being mortally wounded. He was taken to a local hospital where he succumbed to his wounds.
Three men and two women were detained in connection with his murder.
Officer Arroyos had served with the Los Angeles Police Department for three years and was assigned to the Olympic Division. He is survived by his mother and stepfather.