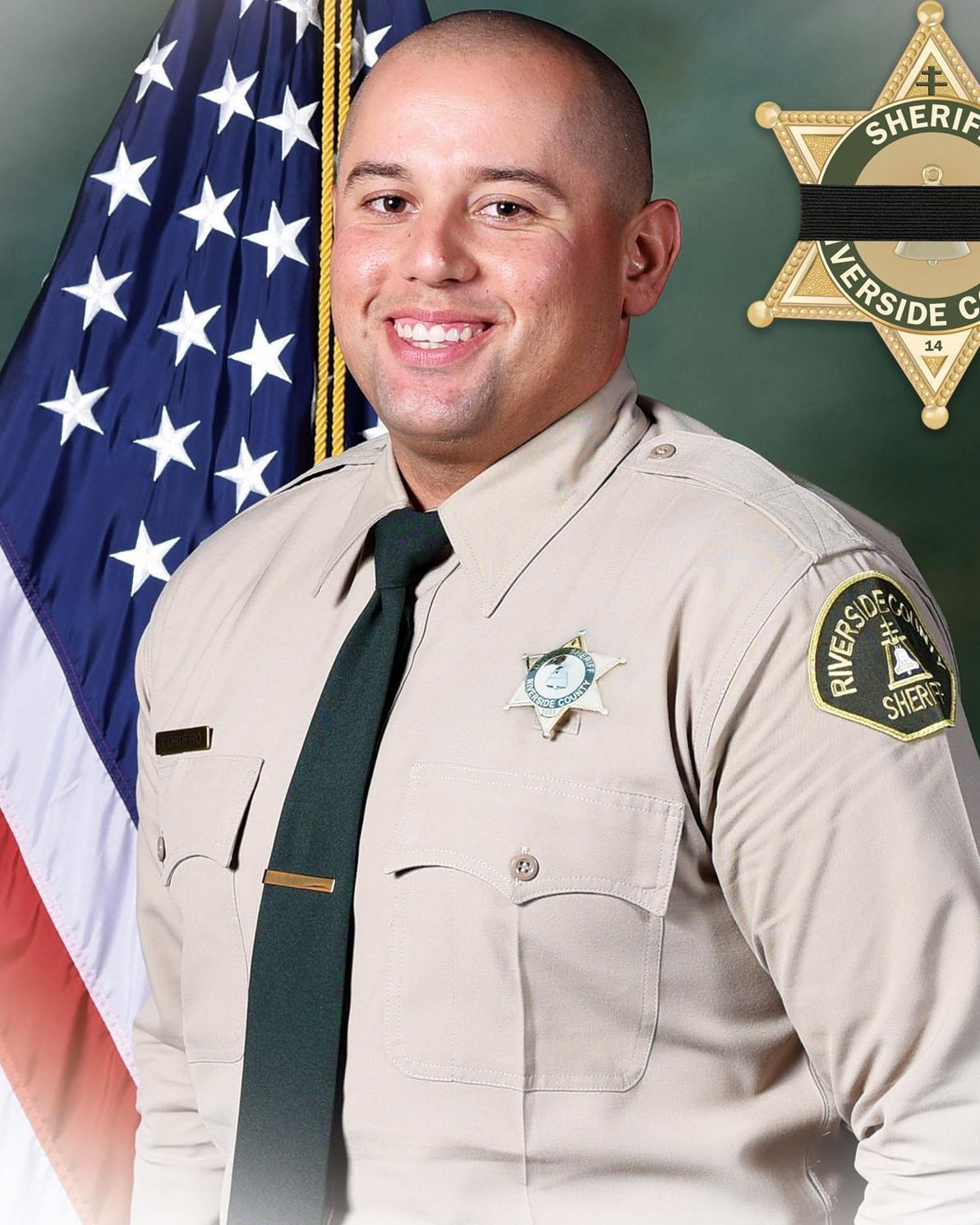 Deputy Sheriff Isaiah Cordero
Riverside County Sheriff's Department
CAM00040
Deputy Sheriff Isaiah Cordero was shot and killed while making a traffic stop in the 3900 block of Golden West Avenue in the Jurupa Valley area.
Deputy Cordero was approaching the vehicle he had stopped when the driver pulled out a gun and opened fire on him, fatally wounding him. A citizen who witnessed the shooting called 911 and rendered aide until other deputies arrived.
The subject fled the scene and then led officers on a vehicle pursuit that spanned multiple counties. The subject's vehicle became disabled, and he was then shot and killed after he opened fire on officers. The man had an extensive criminal history and had stabbed a California Highway Patrol canine in 2021. At the time of Deputy Cordero's murder, the man was out on bail even after having been arrested for failing to appear while awaiting a mandatory 25-years to life sentence for the incident in which he stabbed the canine.
Deputy Cordero had served with the Riverside County Sheriff's Department for 8-1/2 years and was assigned to the Motor Unit. He is survived by his parents and stepbrother.