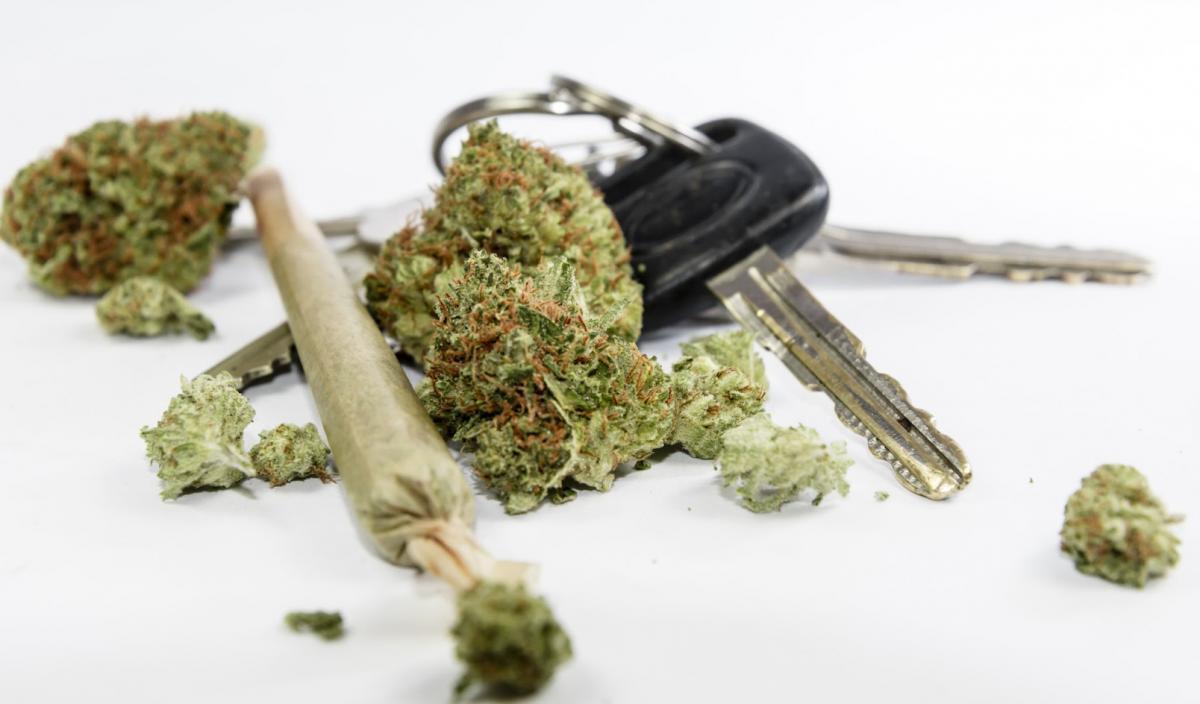 The necessary elements of a DUI/marijuana implied malice second degree murder case
CAC00085
Rules
A second degree implied malice murder conviction will be sustained on appeal so long as the evidence is sufficient to show that upon viewing the evidence in the light most favorable to the prosecution, any rational trier of fact could have found the essential elements of the crime beyond a reasonable doubt, including that the defendant was subjectively aware that his actions endangered human life.
Facts
Davion Demetrious Murphy (defendant) was 19 years old in January, 2018.  He'd been smoking marijuana since the age of 11.  Despite his young age, defendant was well aware of the dangers of misusing marijuana and its potential effects while driving a motor vehicle.  Classified as an "at-risk" youth in 2014, when he was 15, he'd attended a multiday educational program where one of the program's purposes was to warn participants about the serious potential consequences of driving a motor vehicle while under the influence of alcohol and/or a controlled substance.  During this program, he learned about specific instances of traffic fatalities involving drunk drivers, including several firsthand accounts. Later, in 2016, while applying for a California Driver's license, defendant acknowledged in the license application "that being under the influence of alcohol or drugs, or both, impairs the ability to safely operate a motor vehicle, (and that) it is extremely dangerous to human life to drive while under the influence of alcohol or drugs, or both."  Defendant also acknowledged in his license application that, "(i)f I drive while under the influence of alcohol or drugs, or both, and as a result, a person is killed, I can be charged with murder."  Lastly, evidence at his eventual trial (as described below) also showed that a marijuana container found in defendant's car after the collision in issue had a warning label attached to it advising users that it was dangerous to drive while under the influence of marijuana. Despite all this forewarning, defendant showed no reluctance to get behind the wheel while stoned. 
On the morning of January 11, 2018, defendant, his cousin (Anthony Brown), and two other friends started smoking marijuana early—before breakfast—at defendant's home in Lancaster.  After downing a hearty breakfast, and engaging in "a little bit" of dope-inspired rapping, they decided to take defendant's Lexus to the Eastside Car Wash & Quick Lube to get the oil changed.  Surveillance video at the carwash showed them arriving at 10:39 a.m., with defendant driving.  It also showed the carwash technician backing away from the vehicle and rubbing his eyes when defendant rolled down his window.  The technician later testified to the "strong" odor of marijuana as the smoke flowed from the car.  As the four of them waited while the Lexus was being serviced, they continued smoking their marijuana to the point where the carwash manager had to ask them to stop smoking so close to his office door.  Anthony Brown later testified that he was "feeling woozy" from "the same weed that everyone was smoking."  Defendant himself was described by others as feeling quite friendly, embracing one employee and "fist bump(ing)" another, before leaving at 11:27 a.m. 
After stopping briefly at a gas station, they headed on their way back to defendant's home with defendant driving.  At what was later estimated to be over 80 miles per hour in a 40 mph zone, driving on J-8 Street in a residential area, as they were all "laughing and having a good time" (according to witnesses), they came to a red light at a cross street (Challenger Way).  Defendant didn't even attempt to slow—an allegation supported by the lack of any skid marks—as he blew the light.  Halfway across the intersection, defendant broadsided (T-boned) a Subaru that was attempting to traverse the intersection on Challenger Way.  The three occupants of the Subaru (Yovanny Salazar Calzada, his wife, Rocio Lopez, and grandmother, Virginia Martinez) all died at the scene.  Neither defendant nor any of his passengers were seriously injured.  Three marijuana canisters were recovered from the Lexus, two of which were empty.
Defendant was charged in state court with three counts of second degree murder (P.C. §§ 187(a), 188).  (Vehicle Code violations and attached allegations were dismissed prior to trial at the prosecution's request.)  During trial, the prosecution used a forensic scientist (Vanessa Meneses) from the toxicology section of the Orange County crime lab as its expert toxicologist to testify to the effects of marijuana upon a person's ability to drive.  The People also used an accident reconstruction expert (Detective Ryan Bodily) to do just that; reconstruct the details of the collision including the speed of defendant's vehicle at the point of impact (i.e., 88.1 miles per hour).   Convicted and sentenced to three concurrent terms of 15 years to life in prison, defendant appealed.