Staff Image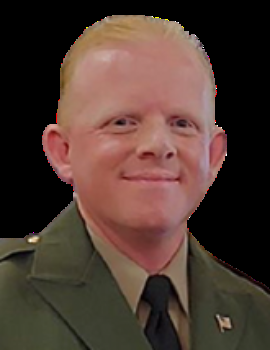 Professional Title
Deputy Sheriff
Description
Michael Thompson  an active deputy sheriff in Northern California and since 2015 has been teaching search and seizure law and report writing at both his local police academy and his own department. 
Deputy Thompson specializes in Fourth and Fifth Amendment law with a focus on aspects of case law that most affect deputies working in a patrol capacity.  Deputy Thompson takes a practical approach to the complex field of search and seizure law both in serving his community and as a resource to other law enforcement professionals. 
Deputy Thompson is also a Member of P.O.S.T. testing review panel for California Basic Academies.  
Deputy Thompson also received the Medal of Valor, only the 4th time in Marin County history where this honor has been bestowed. Deputy Thompson put himself in the line of fire during an active crime scene to save the life of a victim.  He is highly regarded as an outstanding instructor throughout the law enforcement community in Northern California.
Staff Email
Email : mthompson@legalupdates.com
Staff Phone No
Phone : (877) 266-4003
Additional Information
Education & Certificates
Sonoma State University
P.O.S.T. Law Enforcement Certificate
Experience
Deputy Sheriff – Marin County Sheriff's Department
Adjunct Faculty- Santa Rosa Junior College
Police Academy Instructor – Santa Rosa Training Center